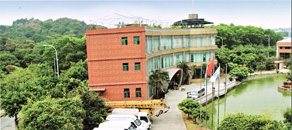 The products that we distribute include metalworking fluids, cleaners, corrosion preventives, special lubricant technology and related products.
In 2004, modern blending plant equipped with advanced research and test centers

was established in Guangzhou Development
District. And got through the ISO9001 Quality Management System Certification, which was certificated by Swiss SGS.

Constantly technology innovation and continue to develop environment awareness products is our commitment. Bio-resistance emulsions, environmental aqueous cleansers and corrosion preventives-aqueous products are at the top level over competitors.

In pursuit of product quality, we builds harmony and creative partner relations with customers and dealers.